The Venice Biennale
For the first time and not before time England's leading landscape sculptor Nic Fiddian-Green takes his horses to the Venice Biennale.
20ft high horse head being navigated down the grand canal – The head will be filmed as it arrives by sea in Venice.
Working in Copper, the renaissance materials that have been used in Venice for hundreds of years.
This magnificent sculpture has been beaten by hand by the artist – reacting against the new age of the machine and computer printing Nic Fiddian-Green has spent 30 years working his subjects, using ancient traditions, bronze casting, copper, gold, silver and marble…
This exhibition has been created in England and his studio in Umbria and will travel to Venice by sea.
From his studio in England the horses will be transported across Europe, crossing the alps and will then arrive by sea to the Grand Canal.
The Journey:
He has been working for 30 years on the horse's head – now to take its place with the great masters of Venice at the 2019 Biennale.
The exhibition will be held at the Church of the Madonna dell'Orto in the adjoining Cloister where Tinteretto painted the altar piece and he is buried. A vision of the virgin Mary took place here in the garden. This is Holy ancient ground!
Standing in front of the church he will have a 5m monument titled 'Almighty hands' the artists hands in prayer in front of the church in beaten copper made by his own hands.
Where: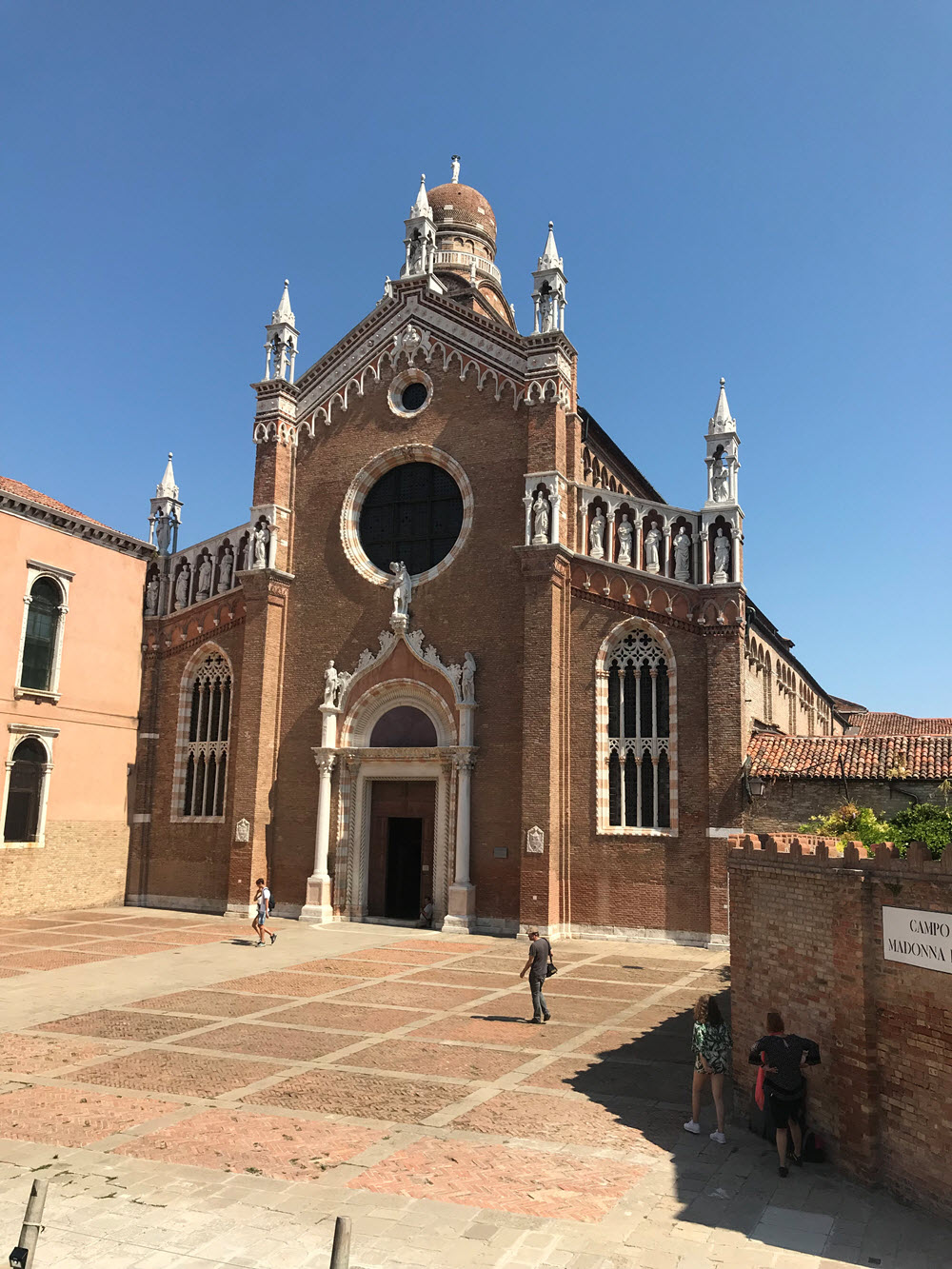 The Church of the Madonna dell'Orto
"Where else would you bring your work but to one of the most beautiful cities in the world?"

Nic Fiddian Green's horse head sculpture has sailed to Venice's Modanna Del Orto church. For more of today's top stories: https://t.co/iOm40vn1kt pic.twitter.com/B4hn76tVml— Sky News (@SkyNews) April 26, 2019